Brad Pitt Turns His Back On Religion: 'Didn't Work For Me'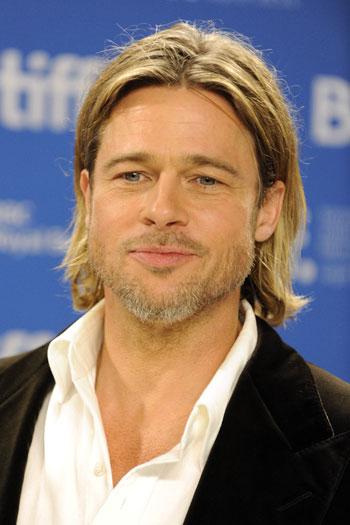 Brad Pitt may have been brought up as a good Christian boy in Springfield, Missouri but he has since turned his back on the religion, which is sure to have his devout parents disappointed.
The Hollywood actor has slammed his Godly upbringing saying he didn't agree with it. "I grew up Baptist, and then the family switched over to more of an evangelical movement, probably right around the time I was in late high school," he told Parade magazine.
Article continues below advertisement
"There's a point where you're un-tethered from the beliefs of your childhood. That point came for me when it was finally clear my religion didn't work for me.
"I had questions about Christianity that I could not get answered to my satisfaction, questions that I'd been asking since I was in kindergarten. I realized it didn't feel right to me, that one question just led to another. It was like going down a rabbit hole, each answer provoking another question. There were things I didn't agree with."
But Brad says that although he has a totally different belief system and point of view to his parents, Jane and William, they respect each other's opinions.
"My family is all devout Christians. Yes, absolutely. We don't see eye to eye on this one, yet at the end of the day we love each other, we're still family," he shared.
The father of six is raising his own brood now with Angelina Jolie, and as the couple is not married, it is of no surprise that he does not believe on the orthodox Biblical ban on pre-marital sex.
Article continues below advertisement
"My religion was telling me what not to do - what not to even think about doing. Those are the things I would try, because that was my nature," he said of his rebellious tendencies. "I had to experience things to know what would work for me - say, something as simple as premarital sex. I can figure out what works or doesn't work.
"I will know. You say that something is wrong for me to do? Well, I know it's not wrong because I just did it.
"I don't mind a world with religion in it. There are some beautiful tenets within all religions. What I get hot about is when they start dictating how other people must live," Brad said about the ban in most states on gay marriage. "You grow up in a religion like that and you try to pray the gay away. I feel sadness for people like that."
Parade hits newsstands Sunday; Brad's new movie Moneyball hits theaters on Friday, September 23.