Authorities Trying To Determine If Human Remains Are Susan Powell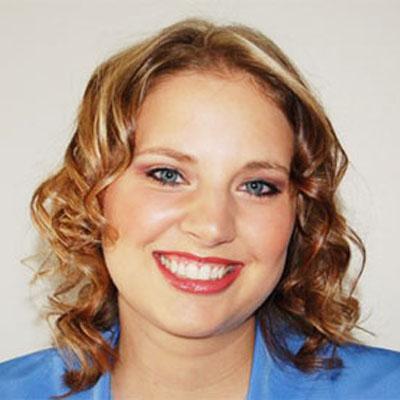 Authorities will continue the process Thursday of trying to identify if human remains found in the Utah desert are those of Susan (Cox) Powell, a wife and mother who mysteriously vanished in December, 2009.
Investigators with cadaver dogs found the remains near Topaz mountain, some 130 miles southwest of Provo late Wednesday.
"It's a game of patience at this point," said Sgt. Mike Powell of West Valley City, Utah.
Article continues below advertisement
"We need to slow down a little bit and identify what it is we found," he added.
Susan Powell was last seen at her West Valley City home and at church on December 6, 2009. She was reported missing the next day after she failed to show up for her stockbroker job.
In a strange story that immediately sparked suspicion, her husband, Josh Powell, told authorities that at 12:30 a.m. that morning, he took the couple's two young sons -- then 4 and 2 -- camping in freezing weather in Simpson Springs, a remote area less than 30 miles from Topaz Mountain, where the remains were found. Powell said that when he returned a day and a half later, his wife was missing.
Josh, who now lives in Puyallup, Wash., with his father, Steve Powell, remains a person of interest in the case because he has been uncooperative, police say.
Susan Powell's father, Chuck Cox, said Thursday on CBS's The Early Show that the area where police found the remains has always been on a list that they've wanted to focused on, and that he doesn't know of any new information received by authorities that would have prompted them to search in that area.
Article continues below advertisement
He said, "This is just one of the places they felt they needed to search, and I think the opportunity of the weather and manpower and the prioritization of their lists, that this has come up at this time."
After two years of searching, Cox said, he knows now that he has to be patient.
"The first (searches) were very traumatic. And now, this is like the fifth or sixth time that this has happened, and now it's kind of -- I know that I have to ... wait for the police to come up with really what is found and do the forensics and things like that. But you always wonder, 'Is this going to be the time?' Because we have lived for almost two years now with the phone on at all times and every phone call, is, 'Who could that be? Could this be the one? Maybe they found my daughter."'
He said he's waiting for something definitive from the coroner or the police before he knows for sure that it is in fact his daughter.
Throughout the search for Susan, the Cox and Powell families have been at odds.
The Powell family infuriated Susan's family by saying they believed her ran off with another man.
Josh's father Steve Powell claimed in a nationally televised interview August 25 that he had a flirtatious relationship with his daughter-in-law, that they were in love -- something Susan parents adamantly denied, saying Steve initiated unwanted sexual advances toward her.