Exclusive
Is Michaele Salahi's Kidnapping A Hoax To Garner Publicity?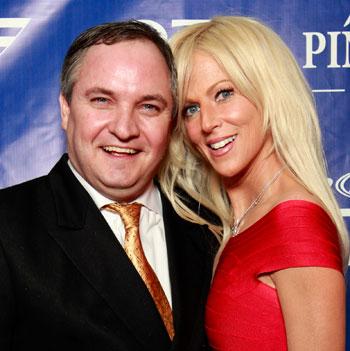 By Alexis Tereszcuk - RadarOnline.com Senior Reporter
The White House gatecrashers are no strangers to scandal, but the latest news about Michaele Salahi's kidnapping may be a serious hoax.
Real Housewives of DC star Tareq Salahi reported his wife Michaele missing Tuesday night to the sheriff in Warren County, Virginia and his representative Gina Rodriguez told RadarOnline.com that he is worried that the police "are not taking it seriously. He's called the FBI this morning and he is worried about his wife."
Article continues below advertisement
Tareq claims that he came home in the afternoon and his wife wasn't there and he became alarmed. He then says he received a suspicious call from his wife from a phone number in Oregon at 7:11 p.m. East Coast time and she told him "I went to get my hair done," explaining why she wasn't in the house.
Rodriguez told RadarOnline.com: "Tareq thought it sounded like someone was making Michaele say she was ok." She also said Tareq told her the Sheriff's department reported that Michaele called them to tell them not to worry about her because she was "dealing with some personal issues."
However, when RadarOnline.com reached the person at the phone number that Michaele allegedly called from the person denied any involvement with the situation.
"I am not with her; I do not know who she is. I've been getting strange phone calls all day and yesterday and I am not involved at all in her kidnapping," they said, adamant denying that they were in contact with Michaele.
The person also told RadarOnline.com that they have never heard of Michaele and Tareq Salahi and did not know why their number was where she was alleged to have called from.
Article continues below advertisement
Another source with knowledge of the situation has told RadarOnline.com that the kidnapping may be an elaborate hoax to gain publicity for the couple and those close to them.
Tareq and Michaele Salahi have not responded to requests for comment and the Warren County Sheriff's office has not returned calls to RadarOnline.com.
So what is the truth? Tell us in comments if you think Michaele Salahi has been kidnapped or if this is another hoax by a couple desperate to stay famous.