Exclusive
Warrant Singer Jani Lane's Family Being Kept In Dark About His Death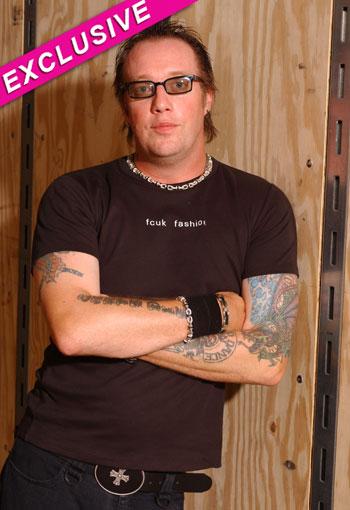 It has been almost two weeks since Warrant singer Jani Lane's body was mysteriously found in a Los Angeles hotel room and his family members are upset about how his death is being handled by those closest to him.
In an exclusive interview with RadarOnline.com, Lane's sister Vicky Oswald-Ley revealed her heartbreak over having to find out details of her brother's death from the Internet instead of from his third wife (Kimberly Nash) and his longtime manager.
Article continues below advertisement
"I am just so angry right now," Oswald-Ley told RadarOnline.com. "It's just very sad. I don't even have Kimberly's number but I know she has mine and she hasn't called."
"As far as I know his body was cremated yesterday but I have no proof of that and there was no service, they've not told us anything," said Lane's distraught older sister.
Lane's other sister, Michelle Robinson lives in Los Angeles and while she wasn't invited to the memorial held three days after his death, she turned up at the restaurant where it was held on August 14 anyway.
"She was aware of what time and where from the Internet, and no one attempted to stop and remove her, so that was a good thing," explained Oswald-Ley.
As for late front man's will, the family doesn't know if one even exists. "We don't know if he had a will, we're being told he did but haven't seen anything," said Vicky, who isn't going to give up fighting for information.
"This is not over for the family. There are a lot of questions that are unanswered. I want to know why he was alone, that is the saddest and most difficult thing to accept.
Article continues below advertisement
"Everyone knew that he had this disease. He had family and blood relatives, someone could have helped him seek treatment rather than leaving him to die alone," she sobbed.
There will be a public memorial held for singer, who's real name was John Kennedy Oswald, on August 29 at the legendary Key Club on Sunset Boulevard in Hollywood, with fellow metal rock bands Great White, Quiet Riot, Enuff Z'Nuff and L.A. Guns performing for fans.