Exclusive
Warrant Singer Jani Lane Battled Alcoholism For a Decade, Says His Sister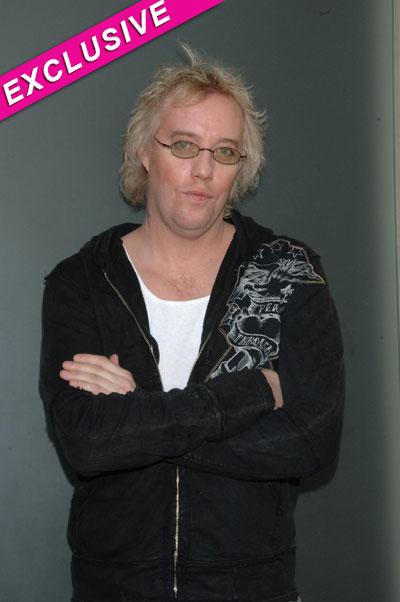 The mysterious death of Warrant singer Jani Lane has shocked fans across the world and left his mourning family with endless unanswered questions.
"Alcoholism is not something he chose," Lane's older sister, Vicky Oswald-Ley told RadarOnline.com in an exclusive interview. "It's something he fought everyday and it just won."
Lane was found dead at 47 in a Woodland Hills, Calif. Comfort Inn on Thursday at around 5.30 p.m., although the cause of death has not yet been determined, Vicky is convinced that drink, not drugs, was the reason.
Article continues below advertisement
"There were no drugs, that was one thing he could not tolerate, he couldn't stand them. He did not do drugs," she revealed from her home in Brimfield Township, Ohio, adding. "We don't have the autopsy report back yet, but he was a heavy drinker and I can only guess that alcoholism has a lot to do with it."
Oswald-Ley says her little brother, whose real name was John Kennedy Oswald, had fought his demons with drink for the past decade.
"He would get clean and sober and then fall off the wagon. Our mom died seven years ago, and she was always the glue that kept us together," she explained through her tears.
"She would always talk him into going to rehab and hospitals. I think when she passed that desire to stay healthy died too."
"He was so talented and witty and bright, but he shut his siblings out and I know that is because he was ashamed of his drinking. We would all have flown out to Los Angeles from Ohio to bring him back if he'd let us but he isolated himself.
Article continues below advertisement
"There wasn't a day when one of us didn't try to contact him."
While Vicky said she hasn't spoken to his baby brother since June 19 when he checked himself into a three-day detox program that would ultimately fail, she was waiting for a call from Lane this morning.
"Today is my birthday, we were 9 1/2 years apart," revealed a tearful Vicky, but instead of getting a happy birthday call from her baby brother, she heard the news that he had lost his battle with booze.
Oswald-Ley explained that Lane had been in and out of numerous rehab facilities over the years, including meeting with celebrity addicition counselor Dr. Drew Pinsky but the three-day and week-long programs he tried never lasted and she thinks the Warrant front man had been on a downward spiral since June as his alcoholism got progressively worse.
As for the mysterious location of his final binge, she said, "I believe he just went to the hotel to drink," but as neither his wife of a year, Kimberley, or his manager have contacted the family, they are currently left in the dark.
Article continues below advertisement
"It would be common courtesy to call," said Lane's distraught sister. "We don't even know if there's a service.
"Why was he in a hotel? Why was he away from her (his wife)? Why was there isolation?" asked Vicky. "We have so many questions and don't know where to turn for answers."
Lane reached his highest peak professionally as the front man of Warrant, who scored a number of hits in the late 80s/early 90s with tracks such as Heaven, Down Boys, Sometimes She Cries, I Saw Red, and Cherry Pie.
He'd introduced himself to a new audience in appearing on VH-1's Celebrity Fit Club in 2005. In recent years, Lane made headlines for his legal woes, racking up DUIs in 2009 and 2010.
A spokesperson for the L.A. County Coroner's office tells RadarOnline.com an autopsy will be performed on Lane sometime Friday, but that the results would not be released, pending toxicology tests which normally take 4-to-6 weeks.