Warrant On Jani Lane's Death: 'He Will Be Missed'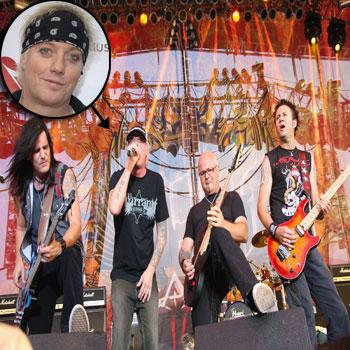 The current members of Warrant posted a statement on their official website Friday mourning the shocking death of the rock band's former lead singer Jani Lane.
"We are deeply saddened to hear the news of Jani's passing. Our thoughts and prayers go out to his family. Jani was a very important part of our lives for a long time. We will always be incredibly proud of the music we created together. He was a true talent and will be missed by all of us."
Article continues below advertisement
The band also posted an old performance video of Lane in tribute to him.
As RadarOnline.com previously reported, Lane was found dead at 47 in a Woodland Hills, California Comfort Inn on Thursday.
A spokesperson for the L.A. Coroner's office tells RadarOnline.com an autopsy will be performed on Lane sometime Friday, but that the results would not be released, pending toxicology tests which normally take 4-to-6 weeks.