University of Texas Refiles Warhol Lawsuit Against Ryan O'Neal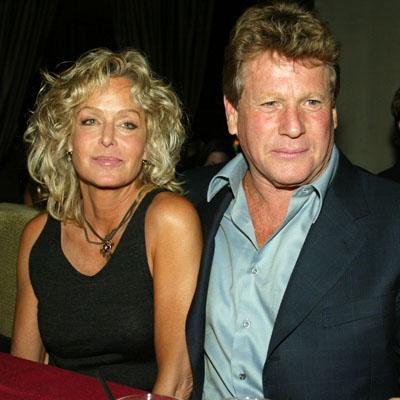 By Jen Heger - RadarOnline.com Legal Editor
Farrah Fawcett's alma matter, University of Texas, Austin, has refiled a lawsuit against Ryan O'Neal in their attempt to retrieve an Andy Warhol portrait of the late actress, RadarOnline.com is exclusively reporting.
The University had originally filed the lawsuit in federal court, but that court ruled it didn't have the jurisdiction, so the lawsuit was filed again Friday in Los Angeles County Superior Court.
Article continues below advertisement
UT is suing O'Neal in connection with the famed Warhol portrait of the former Charlie's Angel's star that she left to the school in her will but which itl has never received following her death in 2009.
Read The Legal Documents Here
O'Neal is allegedly in possession of the portrait according to the court docs. "Mr. O'Neal has wrongfully converted the missing Warhol portrait that belongs to UT Austin..Mr. O'Neal was not included in Ms. Fawcett's will, nor in the Fawcett Living Trust, and Ms. Fawcett's express wishes as stated in the Farrah Fawcett Living Trust have been thwarted by such conversion. UT Austin files this lawsuit to recover the missing portrait that Ms. Fawcett left to her alma mater."
As RadarOnline.com previously reported, the legal action was sought after the University of Texas hired a private investigator to search for a miissing portrait, valued at $30 million.
The p.i.'s job was made easier after the debut episode of Ryan & Tatum's reality show, in which the Warhol was seen hanging above Ryan's bed in his Malibu home.
O'Neal maintains that the portrait is his. "This is a completely ridiculous lawsuit," his lawyer said last month. " Ryan's friendship with Andy Warhol began 10 years prior to his meeting Farrah Fawcett. When Ryan introduced Farrah to Andy Warhol, he chose to complete two portraits of her, one for Miss Fawcett and one for Mr O'Neal. Mr O'Neal looks forward to being completely vindicated in the courts."