District Attorney Wants Redmond O'Neal To Go To State Prison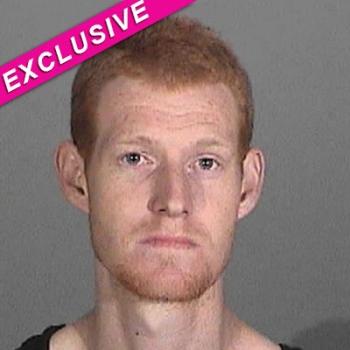 By Jen Heger - RadarOnline.com Legal Editor
The Los Angeles District Attorney wants Redmond O'Neal to go to state prison for his alleged probation violation, RadarOnline.com is exclusively reporting.
The troubled son of Ryan O'Neal and the late actress Farrah Fawcett is currently behind bars after being arrested last week for being in possession of heroin. A subsequent search warrant executed by law enforcement at Redmond's Venice Beach apartment after his arrest caused even more legal trouble for him when a gun was found. Redmond, a convicted felon, is prohibited under California law from owning a gun or even being in possession of one.
Article continues below advertisement
Redmond,26,had successfully completed a lengthy court ordered rehab program in 2010 after pleading no contest to a previous heroin charge. A source close to the case tells us: "The D.A.'s position is that this kid has been given every chance to get sober, and stay clean. Redmond had graduated from drug court, which is an extensive program in California, that tries to keep drug addicts out of jail, as long as they comply with terms of the program. Now that Redmond has been charged with two felonies, the D.A. will be asking for state prison time for him on the probation violation."
Redmond's next court date is scheduled for Wednesday, August 24th to determine whether a deal can be made in the case.
"As far as the D.A. is concerned, the only deal they will sign off on is one that involves a lengthy state prison time. Redmond's lawyer, Richard Pintal, respectfully disagrees and wants Redmond sent back to rehab. Redmond is a drug addict, and drug addicts need treatment, not jail," the insider told us.