Redmond O'Neal Going Through Painful Withdrawal Behind Bars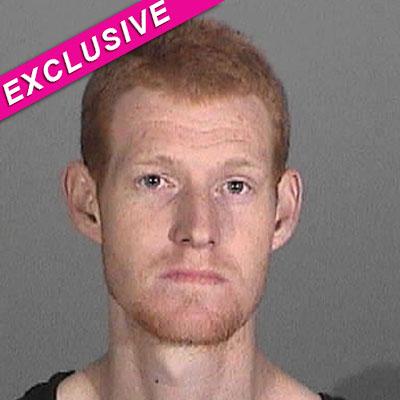 By Jen Heger - RadarOnline.com Legal Editor
Redmond O'Neal is getting extremely sick behind bars because the son of actor Ryan O'Neal and the late Farrah Fawcett is experiencing painful withdrawal from being off drugs, RadarOnline.com is exclusively reporting.
Redmond, 26, was formally charged Thursday with two felonies -- possession of heroin and possession of a firearm, which is illegal for a convicted felon. O'Neal is currently on felony probation stemming from a conviction of a prior heroin conviction in 2009.
Article continues below advertisement
Redmond "spent most of the day Wednesday and Thursday over the toilet. He has been throwing up constantly since Wednesday. Redmond is having extreme withdrawals from his heroin use. Redmond is being monitored by staff at the jail. They see this all the time. Redmond is sicker than a dog. While being in jail is no picnic, he is at least, unable to get drugs, for now," a source close to the situation tells us.
During Redmond's brief court appearance Thursday, he saw his siblings, Tatum and Patrick O'Neal, along with their father, Ryan who were there to support him.
"Tatum is extremely concerned about her brother. Tatum wanted to be there. This is the first time the family has ever to come to court, and Tatum rallied the family to go to court. Tatum is working very, very hard in her recovery from her drug addiction. Tatum doesn't want to lose her brother to this horrible disease that has ravaged her family," the insider says.
Article continues below advertisement