Exclusive
Tobey Maguire Named In FBI File: How Ponzi Mastermind Turned Into Poker Snitch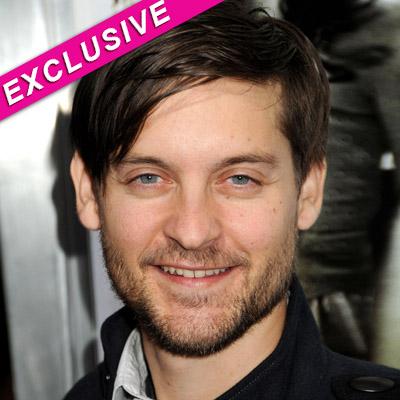 By Dylan Howard - Senior Executive Editor, Star magazine
The FBI's dossier on Tinsel town's top secret poker ring identifies Spider-Man star Tobey Maguire as the shadowy club's "best player" and includes allegations some players often indulged in illicit drug use.
The sensational files on the sophisticated and organized illegal poker group were started after Los Angeles-based agents spoke to crooked hedge fund manager Bradley L. Ruderman.
Article continues below advertisement
As part of his confession to a $44 million Ponzi scheme, Star has learned Ruderman ratted out his one-time opponents and spilled the details of their clandestine games, which were held at the homes of players or in five-star hotels in Beverly Hills, such as The Four Seasons.
"Tobey Maguire is the best player and a winner," Ruderman confessed to FBI agents Jeremy Tarwater and Steve Goldmans during a three hour confession about his crimes and the inner workings of the gambling ring, which has also engulfed amateur card sharks like Ben Affleck and New York Yankees' star Alex Rodriguez.
"Some of the guys did drugs and drank. (But) it was none of my business."
Ruderman never specifically named Maguire or any other celebrity as being involved in drug use, nor is Star or RadarOnline.com suggesting the high-profile identities ever did.
The new revelations are contained in nearly 1000 pages of FBI and court files, released to Star.
The confidential documents also underscore how the A-List aces including Matt Damon and Leonardo DiCaprio rubbed shoulders with Ruderman, a con man who had a demonstrable history of fraud and betrayal spanning decades.
Article continues below advertisement
In 2001, he was banned from the New York Stock Exchange for making unauthorized trades with his clients' money, it's been revealed.
Still, by his own admission to the FBI, Ruderman was able to lure in potential investors to his hedge fund by saying he had "big Hollywood names" attached to his investments, but in reality, he invested little of his clients money at all.
Instead, he used their hard-earned cash to bankroll what he told the FBI was a chronic gambling addiction.
Dr. Timothy W. Fong, an expert in gambling addiction who treated Ruderman, told the FBI that the criminal mastermind became hooked on poker in 2006 -- at the same time that he was introduced to multi-million dollar celebrity fuelled games.
"As the losses mounted, Ruderman felt more desperate and preoccupied with gambling. He was also chasing his losses and unable to stop," said Dr. Fong.
According to Jordan Katz, one of Ruderman's victims who is also his first cousin and former best friend, the fraudster's participation at the high stakes games "was merely a means to socialize with the ultra high net worth met."
Article continues below advertisement
He said it was an effort by Ruderman to solicit new 'investors'," according to Katz's interview notes with the FBI.
"In fact, I know that most of the other poker players were solicited at some point by Ruderman," he said.
Ruderman also turned over to the feds a trove of evidence including eight boxes of documents and computer drives, which revealed how he wrote seven checks to Maguire, 36, during a period of just 10 months, from July, 2007, to May, 2008. His losses to Maguire totaled $311,200.
Ruderman also sang like a bird when it came to the group's ringleader, Molly Bloom, in the hope that turning informant would deliver him a more lenient sentence for his white collar crimes.
He said Bloom, the 33 year old brunette dubbed the Princess of Poker, preyed on him because he was "not a good gambler."
Bloom, 33, "was very aggressive to get me to keep playing," Ruderman said in the interview, on April 30, 2009.
Article continues below advertisement
For years, some of Hollywood's biggest stars felt smugly confident that their underground group would never be discovered. But thanks to Ruderman's testimony to the FBI, a series of lawsuits have now been levied against several big names involved in the games.
Since he lost $5.2 million of his clients' money at those card games, Ruderman's victims are now suing the player likes of Maguire, The Notebook director Nick Cassavetes and Welcome Back Kotter star Gabe Kaplan for hundreds of thousands of dollars, in efforts to recoup their stolen investments.
Now, shamed and sentenced to 10 years in a Texas prison, Ruderman pitifully issued a mea culpa to a Los Angeles court when he was sentenced, as the documents reveal for the first time.
"This is a sad and pitiful detailing of truly unacceptable actions for which I have tremendous remorse. I've become nothing short of a morally and spiritually bankrupt individual," Ruderman said.
RELATED STORIES:
Poker Ringleader Refuses To Cooperate With MLB Investigators In A-Rod Probe