New Biracial Spider-Man Inspired, In Part, By President Obama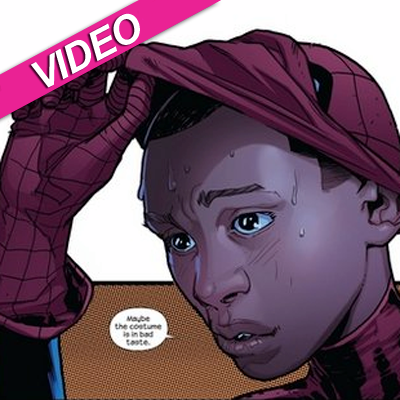 Marvel Comics editor-in-chief Axel Alonso said Miles Morales, the half-Black, half-Hispanic heir apparent to the late Peter Parker in the timeless Spider-Man comic book series, was partially inspired by President Barack Obama.
"The obvious question was, 'When you have an iconic figure of this importance die, who do you replace him with?' We've got a president right now of mixed ethnicity, so why not one of the biggest superheroes in the world?" Alonso told the CBS Early Show Wednesday.
Article continues below advertisement
Aside from early naysayers, the "fan response has been overwhelmingly positive," Alonso said.
Alonso said he and the powers-that-be at Marvel had "been talking about this for a while," noting that the first discussion of a biracial replacement for Peter Parker's character took place before the president was elected in November 2008.
Watch the video on RadarOnline.com
As far as future film adaptations featuring the new character, Alonso said comic book storylines usually progress much faster than that of their Hollywood counterparts, but he wouldn't be surprised to eventually see the Miles Morales character shooting webs across the silver screen.
The artist who created Morales, Sara Pichelli, said the new character's multicultural background could lead to more revelations in the future -- including Spidey's sexuality.
"Maybe sooner or later a black or gay – or both – hero will be considered something absolutely normal."
Marvel Comics' Ultimate Fallout No. 4 hits newsstands today.
RELATED STORIES: