Justin Bieber – Spider-Man?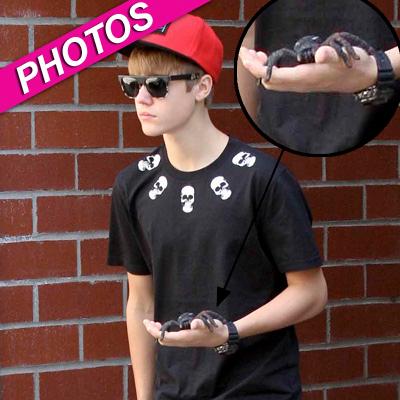 by RadarOnline.com Staff
Justin Bieber carried a tarantula spider in his hand (it totally looks fake!) as he left a doctor's office in Los Angeles on Monday.
The 17-year-old Canadian singing sensation later tweeted: "doctor came to see me this morning for my physical...took some blood. #notfun"
Justin Bieber Carries A Spider – See The Photos
This month, Bieber was ranked number 2 on the Forbes list of Best-Paid Celebrities under 30. He is the youngest star and 1 of 7 musicians on the list raking in with $53 million earned in a 12 month period.
Article continues below advertisement