Police Reveal 'Bloody Handprint' Evidence In Aruba Mystery Disappearance Doesn't Exist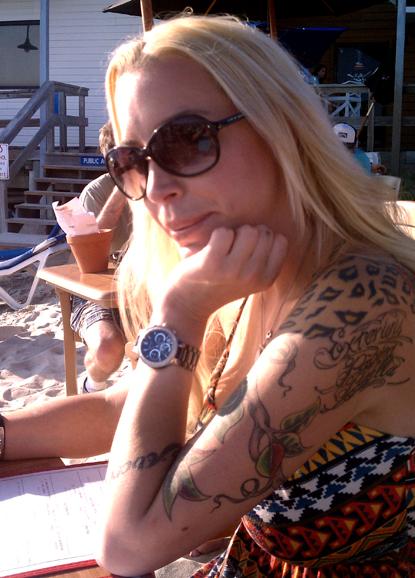 A purported key piece evidence in the mysterious disappearance of missing American woman Robyn Gardner doesn't exist, police have revealed.
Blood was reportedly found on a rock near the restaurant not far from where Gardner and her traveling companion Gary Giordano were last seen together.
But Aruba Solicitor General Taco Stein said in an interview Saturday night: "The detail about the hand print and blood is not true."
Article continues below advertisement
"That is not something that we have found," the Solicitor General said, adding: "Let me put that to rest as that only hinders the investigation."
Speaking to Judge Jeanine Pirro on Fox News' Justice with Judge Jeanine, Stein also shed new light on the graphic photographs that authorities found on Giordano's camera, showing the missing Maryland woman in various sexual positions.
"I'm told there is no sign of duress at all (in the images)," General Stein told Judge Pirro.
One law enforcement source had described the images as "beyond pornographic," though General Stein stopped short of that description.
He said, "Those photos were explicit. That's all I have said and that is all I am going to say. I have not seen the pictures myself."
Giordano's camera along with his laptop and cell phone have been sent away for analysis.
Gardner, 35, has not been seen since August 2, when she was supposedly pulled out to sea by strong currents while snorkeling, as 50-year-old Giordano told police.
Article continues below advertisement
No body has been found and an island-wide search for Gardner has been scheduled for early this week.
Solicitor General Stein suggested law enforcement could still make a circumstantial evidence case against Giordano, even if a body is not found.
Yet he warned: "It makes it very difficult, but not impossible."
Robyn Gardner's Boyfriend Wants Justice For His Missing Girlfriend
Giordano -- a twice divorced father-of-three -- has denied anything to do with Gardner's disappearance.
He's being held in an Aruban prison pending the investigation, with Stein saying authorities have found discrepancies in Giordano's story.
"His statements to police were that the water was rough, that there were waves, wind and a strong current, as he said," Stein said.
"That didn't work out with what police saw at the moment they came to the beach that evening.
"The sea was calm, there was no wind and we found out later that there was no current. That story didn't hold."