Exclusive
Hustler Insist They Have A Rihanna & J-Cole Sex Tape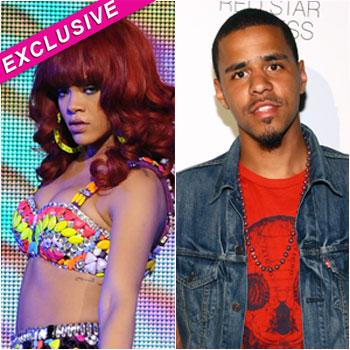 Jessica Finn - Senior Reporter, Star Magazine
We know whips and chains excite her, now the rest of Rihanna's saucy secrets are set to be spilled as Hustler insist to RadarOnline.com that there is a sex tape of the star.
In an exclusive statement the porn magazine claims they are have an intimate video which allegedly features the S&M singer and rapper J-Cole.
"Hustler are in possession of the Rihanna and J-Cole tape," said a rep for the adult company. "We have seen it and we do not know what we are going to do with it yet."
Article continues below advertisement
While they refused to disclose any further details of the tape, the fact that it exists is sure to have Rihanna quaking in her stilettos.
However, despite Hustler's claim about the pair, a source close to Rihanna is still denying it exists.
"Rihanna is surprised because there is no sex tape," they told RadarOnline.com.
J-Cole opened for Rihanna on her 2011 Loud tour and in turn she made a cameo in his music video Can't Get Enough.