Exclusive
Shaquille O'Neal's Secret Crush On Rihanna -- Read His Email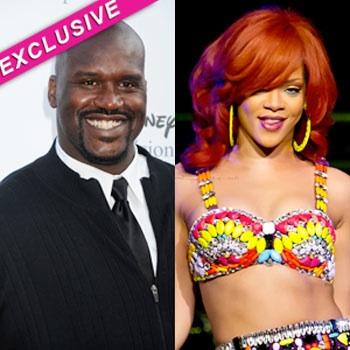 Shaquille O'Neal was a married man when he sent emails to a reporter revealing his secret crush - on superstar singer Rihanna!
As RadarOnline.com previously reported, the basketball star is engaged in a nasty lawsuit with a former employee, Shawn Darling, who has accused him of threatening him and planting false evidence.
In the lawsuit, exclusively obtained by RadarOnline.com, Darling has submitted emails as evidence that he claims prove his point, and one of the emails reveals that Shaq had a crush on Rihanna.
Article continues below advertisement
EXCLUSIVE DOCUMENT: Read Shaq's Emails
The documents contain emails Shaq allegedly sent to Newsweek reporter Allison Samuels in 2008 where he is flirting with her and talking about his secret crush.
"All I want u or rihanna," one email reads.
Samuels writes back: "Rihanna is too young - 19 - she is just legal and you know I'm very chatty and you said you didn't like that!!!"
O'Neal's wife Shaunie filed for divorce in 2007, then promptly rescinded the papers before filing again in 2010.