Exclusive
Michael Jackson's Parents And Children Join Fans To Celebrate His 53rd Birthday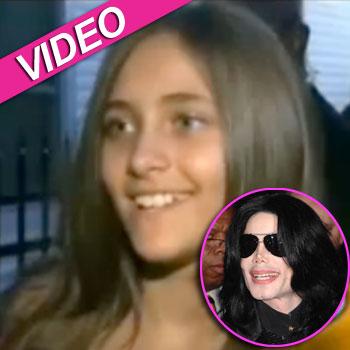 As defense lawyers prepared to gather in court for the upcoming trial of Michael Jackson's former doctor, Conrad Murray, Jacko's mother Katherine, joined fans to celebrate the King Of Pop's birthday.
Jacko would have turned 53 on Monday if he had lived and friends, family and fans gathered over the weekend to commemorate the special date in his hometown of Gary, Indiana.
The small Midwest town is determined to keep the legacy of it's most famous resident alive so locals came out in force to celebrate the late Thriller singer's birthday.
Article continues below advertisement
Michael's children were kept away from the cameras while he was alive but the trio has been increasingly in the public eye since their father passed away 26 months ago.
Prince, 14, Paris, 13, and Blanket, 9, posed with fans and signed autographs at the local memorial for their father.
"We've adjusted over the past year," Paris told ABC News. "I think coming here and seeing our dad's old house and all the fans coming out, I think it's really sweet that they did that."
Meanwhile, Michael's dad, Joe Jackson, said he was happy that the birthday party was going on not only in Indiana, but "all over the world."
The Jackson family moved from Gary to California in 1969 after the Jackson 5 struck it big but have kept strong roots in the community.
Janet Jackson announced on Monday that she will not be attending a tribute concert for her brother on October 8 in Cardiff, Wales, because it clashes with the Dr. Conrad Murray trial.
Article continues below advertisement
"Because of the trial, the timing of this tribute to our brother would be too difficult for me," she said in a statement, according to an AP report via the Palm Beach Post.