Michael Jackson's Ex-Manager Frank Dileo Dies At 63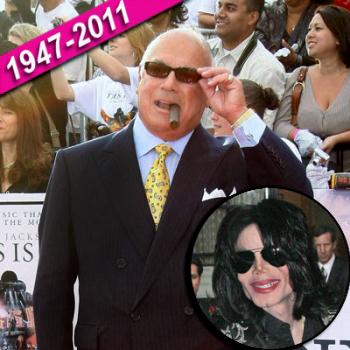 Frank Dileo, Michael Jackson's music manager through the 1980s and at the time of his June 2009 death, is dead at the age of 63, RadarOnline.com has learned.
Dileo -- who recently undergone heart surgery and had suffered complications stemming from the procedure -- died Wednesday morning in Los Angeles, his rep Karen Sundell told the AP.
In the music business, Dileo got his start working for Epic Records, a subsidiary of CBS, and worked closely with the King of Pop on the historic 1982 Thriller album.
Article continues below advertisement
The late Gloved One, in his book Moonwalker, said Dileo's "brilliant understanding of the recording industry proved invaluable" in making the album, which spawned hits such as the title track, Billie Jean and Beat It. The record would go on to become the biggest commercial hit of all-time, with more than 50 million copies sold.
"He was not only one of the great veterans of the music business, he was a beloved friend to me and all who were lucky enough to have had him in their lives," said John Branca, the co-executor of Jackson's estate, said of Dileo. "He was one of a kind and we will miss him."
Dileo had also worked with artists including Taylor Dayne, Jodeci, Bon Jovi guitarist Richie Sambora and Prince.
He'll also be remembered for a brief acting career in which he appeared in films such as Goodfellas and both Wayne's World movies.
Dileo is survived by his wife Linda, children Belinda and Dominic and grandson Frank.
RELATED STORIES:
Sugarland Calls For 'Moment Of Silence' At First Show Since Indiana Tragedy