Lil Wayne Receives 9 Stitches After Skateboard Accident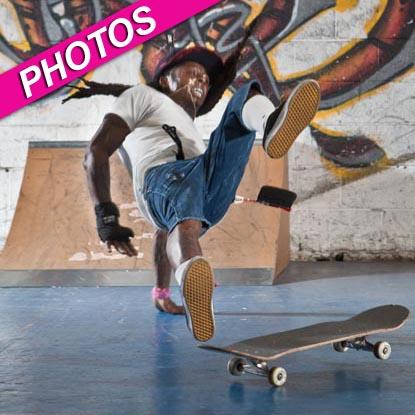 Lil Wayne received nine stitches at St. Louis' DePaul Health Center after a skateboarding accident, presumably following his show at the Verizon Wireless Amphitheatre in the Arch City Sunday night.
"The Lou was good," the rap superstar tweeted early Monday, "but I busted my fuggin head at the sk8park! 9stitches! Gnarly gash over my left eye! Luv the people"
According to KTVI-TV, a nurse at DePaul said the multi-Platinum rapper, 28, and his entourage flooded the facility's E.R. until the dreadlocked artist had been sent home.
Article continues below advertisement