Ja Rule To Start Serving Prison Term Today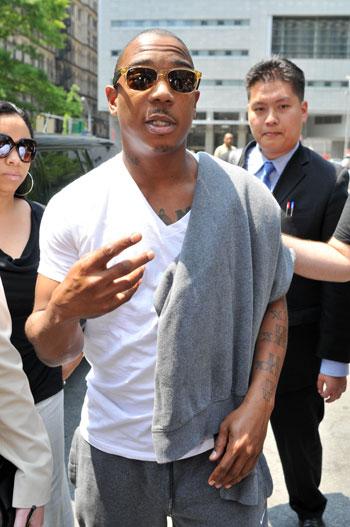 by RadarOnline.com Staff
Rapper Ja Rule is slated to turn himself in Wednesday to begin a two-year prison sentence on gun charges.
Rule -- who's real name is Jeffrey Atkins -- pleaded guilty last December to attempted criminal possession of a weapon in connection with a July 2007 arrest in which cops found a loaded semi-automatic .40-caliber Taurus handgun, with the serial number scratched off, hidden in the backseat of his car.
Article continues below advertisement
Rule, 35, will be assigned to an Upstate New York correctional facility to serve his time.
In an interview with MTV, Rule said he regretted the incident and for disappointing his 15-year-old daughter, Brittany; he also expressed concern about his two sons as well. "My daughter, she's 15 right now," Ja explained. "These are her last couple of years. She's about to graduate from high school, and she's going to college. She needs her father. My boys really need me right now too, as well as my wife. They need Daddy, and Daddy f*cked up."
Ja also pleaded guilty in March to failing to pay more than $3 million in taxes in New Jersey and faces up to three years in prison in that case.
On Tuesday night, Rule was in the studio putting the finishing touches on his new album, Pain Is Love 2 with producer 7 Aurelius.
Rule was arrested on the same night that Lil Wayne was arrested -- also on a gun charge. ( He was sent to jail for 8-months last year).