Exclusive
Gretchen Rossi Wins Partial Legal Victory Vs. Ex-Boyfriend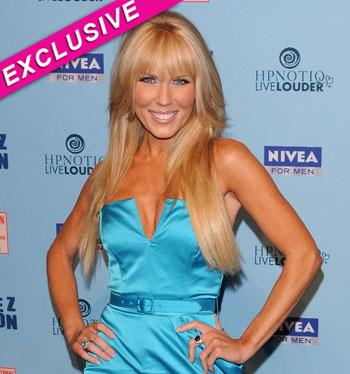 Gretchen Rossi has won a partial legal victory in her ongoing legal battle with ex-boyfriend, Jay Photoglou, RadarOnline.com is exclusively reporting.
The former couple is suing each other for libel, defamation and slander, and The Real Housewives of Orange County star had also requested a protective order, most of which was granted on Friday.
According to court documents obtained by RadarOnline.com, the protective order prohibits Rossi or Photoglou from discussing the "sexual history of either party, either party's financial information," plus home and cellular telephone numbers and home addresses.
Article continues below advertisement
Click Here To Read The Legal Document
Photoglou's attorney, Bryan Freedman tells RadarOnline.com, "We were not surprised by this ruling although we feel Rossi's sexual history with Photoglou should not be subject to the protective order since she has openly told numerous third parties that the two never had sexual relations and never dated."
The O.C. hotty wanted the judge to impose sanctions on Photoglou for having to seek the protective order, which the court denied.