Kate Winslet Escapes Fire At Richard Branson's Caribbean Home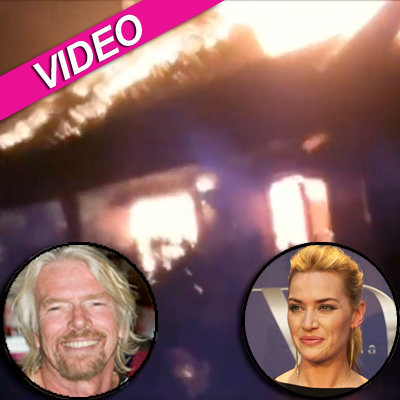 Oscar winning actress Kate Winslet was one of 20 people who escaped a fire that engulfed Sir Richard Branson's luxurious private home in the Caribbean early Monday.
The eccentric billionaire said the fire broke out before dawn when lightning from a tropical storm hit the home on Necker Island in the British Virgin Islands.
Sir Richard was staying at a nearby property with his wife Joan and son Sam, 25, but his 90-year-old mother Eve and his 29-year-old daughter Holly were staying at the estate, which is nicknamed the Great House.
Article continues below advertisement
"We had a really bad tropical storm with winds up to 90mph," said Sir Richard. "A big lightning storm came around 4:00 am and hit the house.
"My son Sam rushed to the house and helped get everyone out.
"Kate Winslet, her boyfriend and her family were there and Holly and some of her friends were also staying. My mother was there and they managed to get her out and she is fine.
"The main house is completely destroyed and the fire is not yet completely out. My office was based in the house and I have lost thousands of photographs which is very sad."