Exclusive
Jane Lynch: I Was Addicted To Cough Syrup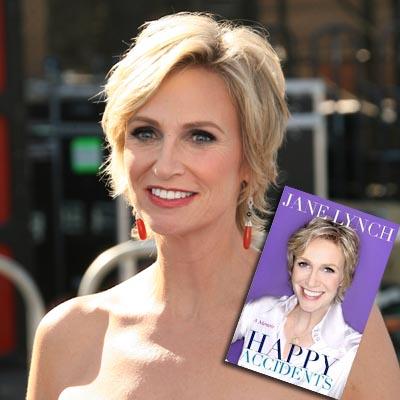 Glee star Jane Lynch used to be addicted to cold medicine, RadarOnline.com has learned.
The 51-year-old Emmy Award winning actress has revealed in her forthcoming biography, Happy Accidents, how she used to drink bottles of NyQuil syrup -- an over-the-counter medication that aims to relive symptoms of the common cold -- when she stopped consuming alcohol in 1991 at the age of 31, due to fears she was becoming dependent on booze.
Article continues below advertisement
She wrote in her book: "I found myself eating about a gallon of chocolate ice cream daily to replace the copious amounts of sugar my body was used to from my daily beer intake.
"I did, however, continue my habit of taking NyQuil before bed. Though no longer drinking Miller Lite, I was in need of something to soothe me.
"The fact that NyQuil had alcohol in it was not something I acknowledged at all. I still considered myself on the wagon."
Jane -- who stars as tough gym teacher Sue Sylvester in the hit Fox show Glee -- admits she used to be constantly "miserable" when she was addicted to the substance during a 10-month stay in New York, where she was starring in a play entitled The Real Live Brady Bunch.
She wrote: "The show ran for 10 months at the Village Gate, and I was miserable the whole time.
"I'd close the drapes, take a swig of NyQuil, toast with a simple 'bye bye' and go into a deep sleep."
Article continues below advertisement
Jane -- who is married to Lara Embry -- eventually found help for her substance abuse problems at Alcoholics Anonymous and she made the decision to go after one evening where she got high with her Brady Bunch cast mates.
She writes: "I smoked myself into oblivion that night. I still felt like crap and even lonelier than I had felt before."
RELATED STORIES: