Eric Dane Beaming In Beverly Hills With Baby Billie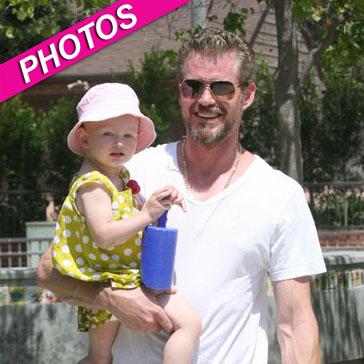 Awwww!
Grey's Anatomy hunk Eric Dane looked refreshed while taking his adorable daughter Billie Beatrice out on the town Monday at Beverly Hills' Coldwater park.
Dane, 38, particularly enjoyed playing on the swings with his 1-year-old daughter with his wife, Rebecca Gayheart.
It's good to see the star enjoying the best things in life, as earlier this summer, a sports injury led to a battle with pain pills that caused him to preventatively check into a Los Angeles facility for 30 days.
Article continues below advertisement