Exclusive
Ewan McGregor Reveals Awkward Drunken Encounter With Iggy Pop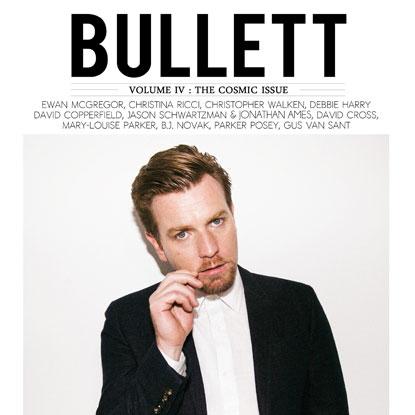 By Leah Ornstein - RadarOnline.com Style & Beauty Editor
Scottish actor Ewan McGregor, who has played everything from a heroin addict to Obi-Wan Kenobi, recently took on a new role during a splashy photoshoot and interview with BULLETT Magazine – and RadarOnline.com has the images before anyone else!
Inspired by the Joseph Campbell book Hero with a Thousand Faces, the critically acclaimed actor showed a different side of himself during the extensive shoot, and also opened up about a painfully embarrassing drunken encounter with a rock legend!
Article continues below advertisement
McGregor, who admitted back in 2007 that he had given up alcohol seven years earlier and rarely talks about his drinking days, tells the magazine about an awkward, alcohol-infused experience he had with Iggy Pop, who he portrayed in Velvet Goldmine.
After attending a fashion event in the late 1990's where Pop was set to perform, Ewan headed backstage to meet him and even did a little dance for him – but the musician had no idea who he was!
"The alcoholic fog sort of cleared and I could see myself doing it, and I went, 'What? What are you doing? You must stop.. what the f**k are you
doing?' and Iggy Pop was sitting there going, 'Yeah, that's cool, man.'
"I didn't know what to do," McGregor admitted. "It was so embarrassing. I think I just shuffled out of the dressing room and got the f**k out of there as quickly as possible."
To read Ewan's extensive interview, pick up the Fall "Cosmic Issue" of BULLETT Magazine.