Football Star/Actor Bubba Smith Dead At 66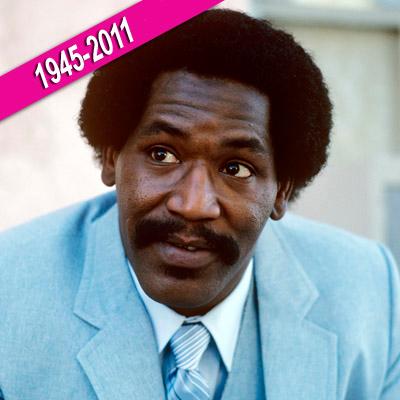 UPDATE: RadarOnline.com has learned an autopsy on Smith is being conducted today.
All-Pro football star and actor Charles Aaron Smith -- better known as Bubba Smith -- has died at the age of 66, RadarOnline.com has learned.
Smith's body was found Wednesday afternoon by a caretaker at his home in Los Angeles, police said. It's believed he died of natural causes.
At 6-foot-7, 280-pounds, Smith -- a native of Beaumont, Texas – was known for his imposing build, something that served him well as a defensive end in both his college and professional football career.
Article continues below advertisement
In the 1960s, he was a popular athlete at Michigan State University and was awarded with All-American honors in 1965 and 1966. In his senior season, he played in the "Game of the Century" (a 10–10 tie at home against the University of Notre Dame). Michigan State finished 2nd in the voting for the National Championship, behind Notre Dame. Fans would routinely chant "Kill Bubba, Kill" when he would take to the field.
Celebrities Who Died In Bizarre Circumstances
Michigan State later retired his number 95 jersey on September 23, 2006, prior to the Spartans' home game against Notre Dame, which celebrated the 40th anniversary of the "Game of the Century."
Smith was the No. 1 NFL draft pick from Michigan State University when he joined the Baltimore Colts in 1967.
He would go on to play nine seasons in the pros from 1967-76, and in addition to the Colts, he played with the Oakland Raiders and Houston Oilers.
Article continues below advertisement
In 1969, Smith, while playing for the Colts, went to the Super Bowl against the New York Jets. Led by Joe Namath, the Jets of the AFL upset the NFL champion Colts 16-7 in Miami.
In the 1970s, Smith appeared in several Miller Lite commercials alongside the likes of Butkus, Rodney Dangerfield and Larry Csonka. In one memorable spot, he rips off the top of a beer can and he says, "I also love the easy-opening can."
In the 1980s, Smith reinvented himself as an actor -- most notably appearing in the popular Police Academy films.
Smith's character, florist Moses Hightower, towered over his fellow misfit cadets in the franchise's first film in 1984 and its five sequels.
He also appeared in the short-lived TV series, Blue Thunder, co-starring his fellow NFL vet Dick Butkus and also appeared on two episodes of Married with Children.