Exclusive
'America' Founder Dan Peek Is Dead At 60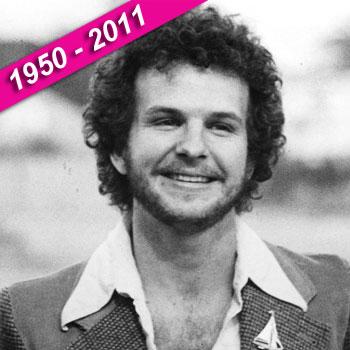 Dan Peek, founding member of the iconic 1970's band America, died on Sunday at the age of 60.
The musician was found dead in the bedroom of his Farmington, Missouri home by his wife Catherine, and the cause of death is unknown.
Peek founded America in 1969 with Gerry Beckley and Dewey Bunnell and the trio quickly found success, producing Top 40 hits like A Horse with No Name, Ventura Highway and Sister Golden Hair. Peek himself wrote hits for the band including Lonely People, Don't Cross the River and Woman Tonight.
Article continues below advertisement
"Dan Went to Heaven of July 24th," Peek's official website read on Tuesday.
"I am deeply saddened to hear the news of Dans passing. He was a dear friend for many years. Dan & his music will live on in the great songs he shared with us all. My sincere condolences go out to Catherine and the entire Peek family. May he rest in peace...." Beckley wrote on the band's website.
Peek left the band in 1977 to pursue a solo career as a Christian musician.
RELATED STORIES: