Exclusive
Amber Portwood Checking Out Of Rehab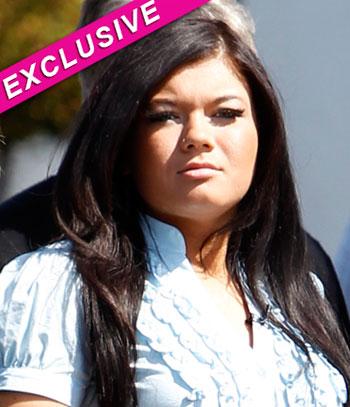 Jessica Finn - Senior Reporter, Star Magazine
It's a clean start for Teen Mom star Amber Portwood who is about to be released from rehab after two months of treatment.
RadarOnline.com can confirm that the troubled reality star will no longer be seeking help at the Seasons Recovery Center in Malibu where she has been since she attempted suicide in June.
And while she will be returning to her home in Anderson, In, it might not be for long. "After she settles in, she is going to head to the area her brother lives in in Tennessee," a source close to Portwood told RadarOnline.com. "She wants to check out houses in the area as she is considering leaving Indiana."
Article continues below advertisement
Portwood checked into the expensive facility on June 24 just days after she tried to hang herself.
And while the 21-year-old is clearly trying to turn her life around, a fresh start might not be enough to get her family back on track.
An attorney for her ex-boyfriend Gary Shirley, told Star Magazine that he believes Portwood will lose permanent custody of her two-year-old daughter, Leah.
"I think custody will go to Gary," said Jeff Lockwood, who added that to regain custody she would have to be "able to maintain a clean track record."