Exclusive
Teen Mom Amber Portwood May Never Regain Custody Of Her Daughter Again, Says Father's Attorney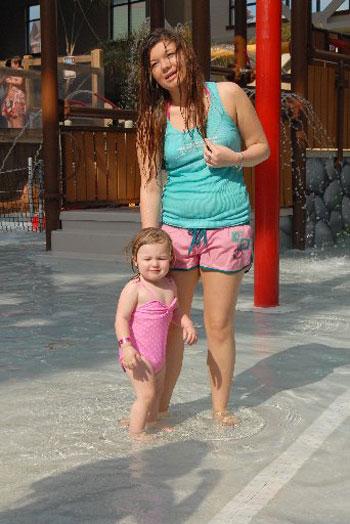 Amber Portwood -- who is currently in a Malibu, C.A. rehab facility following a suicide attempt -- is set to lose custody permanently of her daughter Leah, to her father, Gary Shirley, his lawyer has revealed in an exclusive interview with Star Magazine.
The lawyer tells the magazine -- which is on stands Wednesday -- that he believes Gary's temporary custody of little Leah is going to be made permanent.
Article continues below advertisement
"I think custody will go to Gary," his attorney, Jeff Lockwood, tells Star. To regain custody Amber would need to be "able to maintain a clean track record," Lockwood revealed.
However, already Amber is facing an uphill battle having been hospitalized in June following a suicide attempt, investigated by Child Protection Services and last year jailed on domestic abuse charges. Gary does not plan on stopping Amber from seeing her child though, Star reports.