'Teen Mom 2' Star Jenelle Evans Uses Drugs, Violates Her Probation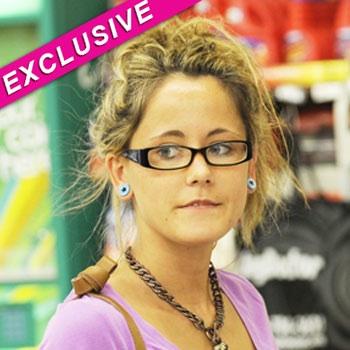 By Amber Goodhand - RadarOnline.com Reporter
Teen Mom 2 star Jenelle Evans has violated the terms of her probation and it's not pretty.
In a July 15, 2011 violation report obtained exclusively by RadarOnline.com, the 19-year-old mother tested positive for THC (found in marijuana), isn't up to par on her court fee payments and has not attended an aftercare plan that was required upon her release from rehab.
EXCLUSIVE DOCUMENTS: Jenelle Evans Violates Probation
Article continues below advertisement
"The defendant tested positive for THC on 7/13/2011 and admitting to using same," the violation reads.
"The defendant was discharged from inpatient drug treatment on 6/7/2011 and recommended aftercare/dicharge plan was not followed. Since the defendant's discharge from inpatient treatment she has failed to follow up with any aftercare."
Evans is also found to be $320 behind on court and probation supervision fees.
But her attorney tells it differently.
"What I can tell you is that she is up to date on her payments and the probation officer has been made aware of this. As to the positive test, we would not be able to comment right now," attorney Dustin Sullivan said.
A hearing on the charges of her probation violation has been set for August 24, 2011.
RELATED STORIES:
Jenelle Evans Released From Hospital; Feared Her Appendix Had Burst