2011 VMA: Lady Gaga Falls During Performance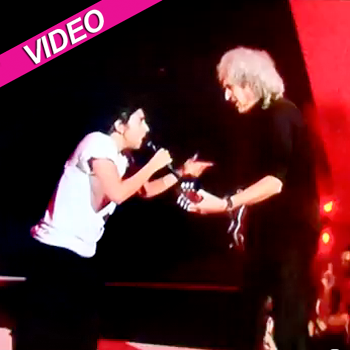 Proving she's pop music's answer to the Energizer Bunny, Lady Gaga didn't miss a beat after she fell off her piano while opening the show with her new single You & I.
Dressed as a man to kick off the show with the eight-minute number, The Edge of Glory singer was trying to climb down from her piano when she fell. MTV cameras focused elsewhere during the scary moment, panning on singer Adele, who looked concerned with Gaga's well-being.
Article continues below advertisement
Always the consummate professional, Gaga dusted herself off and kept going.
Watch the video on RadarOnline.com
Gaga, 25, might want to consider revising the way she presents You & I live, as she suffered a similar incident during an April concert in Houston while attempting to balance herself between her piano and its' bench, tumbling backward to the ground.
Gaga won two awards Sunday for her Born This Way video, getting best female video and video with a message.