Exclusive
16-Year-Old Bride Courtney Stodden 'Not Ashamed' Of Dad's DUI Arrest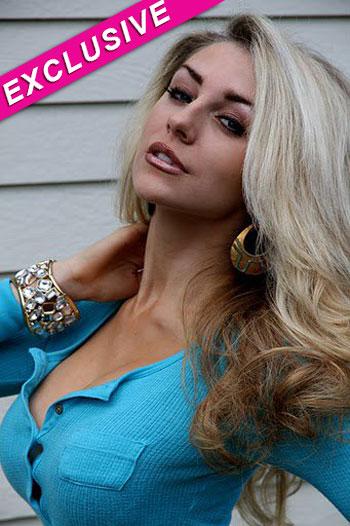 - RadarOnline.com Senior Reporter
Sixteen-year old Courtney Alexis Stodden is defending her father after his recent stint in jail for a DUI arrest and she's speaking only to RadarOnline.com.
"I'm not a bit ashamed of him," Courtney said about her father Alex Stodden's sentence. "I'm proud of him for serving his 21 hours."
Courtney's 48-year-old father told RadarOnline.com that he had one 24 oz. Mike's Hard Lemonade and was test driving a friend's new car about 10:30 at night.
Article continues below advertisement
"I blew a .085 in the breathalyzer," Alex said. "I took responsibility for it. It it what it is," he said about his jail sentence.
"I read the newspaper and rested," he said about his time served.
"He's never had a DUI before," his wife Krista Stodden said. "He did the right thing by serving the time and we all love him."
He served his time at the Grays Harbor County Jail in Washington State from 9:00 a.m. on Thursday until he was released Friday at 6:00 a.m.
Courtney and her 51-year-old husband Doug Hutchison have been embraced by her family following their wedding in Vegas in May, when she was required to have parental consent for the nuptials because she is only 16.
"We love Doug and Courtney and think they're lucky to have found each other," her parents said about their daughter getting married.
RELATED STORIES:
16-Year-Old Bride Courtney Stodden's Dad Served Jail Time For DUI