Exclusive
16-Year-Old Bride's Mom On Daughter's 51-Year-Old Husband: 'He's Not Creepy'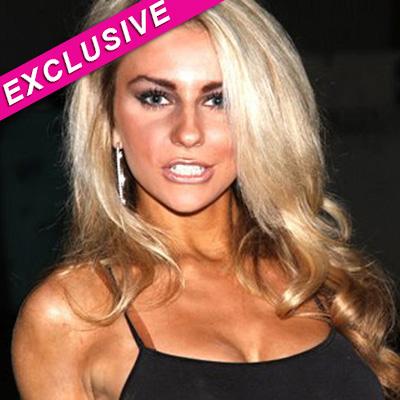 By Alexis Tereszcuk - RadarOnline.com Senior Reporter
16-year-old Courtney Stodden is happily married to her 51-year-old actor husband Doug Hutchison, and while critics are slamming the marriage, her mother is speaking out in defense of her son-in-law.
"He's not creepy," Courtney's mom Krista Stodden exclusively told RadarOnline.com. "He is such a great guy, he's so intelligent."
The pair has a 35-year age difference, and Krista said she understands why people don't get their relationship, but explains that it works just fine for them.
Article continues below advertisement
"I see why they're together, he looks like he's in his early 30s, and Courtney looks like he's in her late 20s," she says.
And the protective mom warns that people who don't know the couple shouldn't criticize them. "Hold your judgment back, the goodness comes and overwhelms people who meet them.
"It's like they're talking about someone else when they say bad things about Doug," Krista said. "He's with my daughter and I wouldn't want a creepy guy with my daughter."
Meanwhile, she insists that Courtney has made a sound decision in becoming Doug's teen bride. "He's a wonderful, great man," she says.
Stodden is a former beauty queen and aspiring actress and pop singer.
Hutchison is an actor best known for appearing on ABC's Lost and for playing the abusive prison guard in the Oscar-nominated movie, The Green Mile, starring Tom Hanks.
The couple married this past May.