Victoria & David Beckham Celebrate Wedding Anniversary, New Baby Due Any Day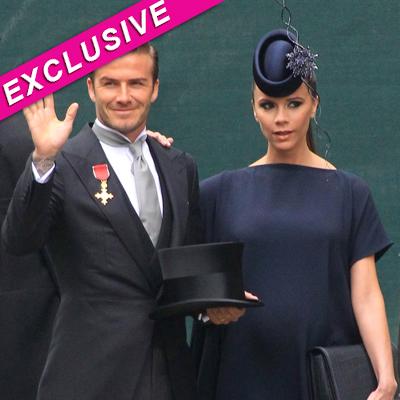 by Radar Staff
It's a big day for Victoria and David Beckham. The singer-turned-fashion designer and her soccer star spouse are celebrating their12th wedding anniversary while they're awaiting the birth of their baby girl.
Rumors have been rampant that former Spice Girl Victoria had gone into labor Friday night, and other rumors swirled that she had a C-section scheduled for today.
Article continues below advertisement
Not so, her rep tells RadarOnline.com exclusively.
"She still has a little while to go," the spokeswoman tells us.
Stars On Stilts! Celebs Rock Christian Louboutin Daffodils
However David still promises a very happy day for his wife.
"We got married on July 4, 12 years ago," he told reporters at a Los Angeles Galaxy event. "So it's a special day for us, it always has been and always will be."
RELATED STORIES: