Exclusive
Poker Ring Lawsuit Trustee Fires Back At Tobey Maguire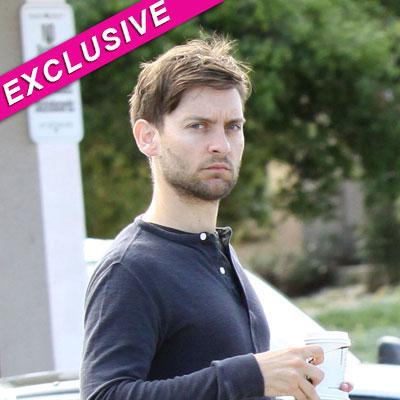 By Jen Heger - Radar Legal Editor
The court-appointed trustee for the Hollywood celebrity poker lawsuits is firing back at Tobey Maguire for claiming that the poker games were legal, and that he shouldn't be forced to give up his winnings.
As RadarOnline.com previously reported, Maguire, 35, won more than $300,000 from a Beverly Hills hedge fund manager who allegedly embezzled investor funds and orchestrated a Ponzi scheme in a desperate bid to pay off his monster debt to the star and others, and Howard Ehrenberg is attempting to recoup that money for the investors.
Article continues below advertisement
Matt Damon & Ben Affleck: Boys Poker Night
Ehrenberg tells RadarOnline.com exclusively: "What is interesting is that Mr. Maguire is now hedging his bets as to whether the games were operated legally. He now seems to say that if the games were not legal, he did not know it."
An FBI investigation into Brad Ruderman, the CEO of Ruderman Capital Partners, uncovered how he lost $25 million of investor money in clandestine poker games held on a twice weekly basis in suites at the Four Seasons Hotel in Beverly Hills and the Viper Room on Sunset Boulevard. Ruderman is currently in prison until 2018 in Texas for wire fraud and two counts of investment adviser fraud.
A-Listers Before They Were Stars
Maguire wasn't aware of the Ponzi scheme, according to Ehrenberg: "I am not alleging that Tobey Maguire, or for that matter any of the players, actually knew that Ruderman was running a Ponzi scheme. I also do not allege that Ruderman's scheme existed for the purpose of enabling him to pay off gambling debts. The ponzi scheme came first."
Ehrenberg is willing to take Maguire to trial to recover winnings for the jilted investors, some who lost their entire life savings.