Exclusive
Real Estate Mogul Reaches Settlement Deal With Poker Ring Lawsuit Trustees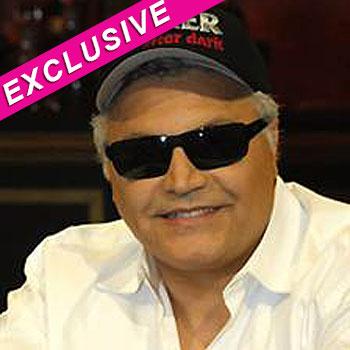 By Jen Heger - RadarOnline.com Legal Editor
Real estate mogul, Robert "Bob" Safai has reached a settlement in relation to the Hollywood poker scandal, RadarOnline.com is exclusively reporting.
The court appointed trustee for the Hollywood poker celebrity lawsuits, Howard Ehrenberg, says, "We alleged (that Mr. Safai owed) $845,900 and settled for $360,000."
EXCLUSIVE DOCUMENTS: Bob Safai Reaches Poker Ring Agreement
Article continues below advertisement
Safai reached the settlement agreement before a lawsuit was filed against him by Ehrenberg, who has already filed suit against Spider-Man star Tobey Maguire and more than a dozen other high-profile Hollywood people in connection with a mega-millions illegal gambling ring that ran high-stakes underground poker games.
Just last week Maguire filed a response to the lawsuit admitting he had played in poker games and that he had taken winnings from Brad Ruderman, who is alleged to have hatched an elaborate Ponzi scheme to fund his gambling habits.
MORE ON:
Celebrity Justice
However, Maguire maintains that he shouldn't have to return the $300k in winnings because the poker games were not illegal as alleged and therefore he did nothing wrong. Ehrenberg told RadarOnline.com :"What is interesting is that Mr. Maguire is now hedging his bets as to whether the games were operated legally. He now seems to say that if the games were not legal, he did not know it."
An FBI investigation into Ruderman, the CEO of Ruderman Capital Partners, uncovered how he lost $25 million of investor money in clandestine poker games held on a twice weekly basis in suites at the Four Seasons Hotel in Beverly Hills, and the Viper Room on Sunset Boulevard. Ruderman is currently in prison until 2018 in Texas for wire fraud and two counts of investment adviser fraud.