Exclusive
Lindsay Lohan's New Man -- Their Date Night Caught On Camera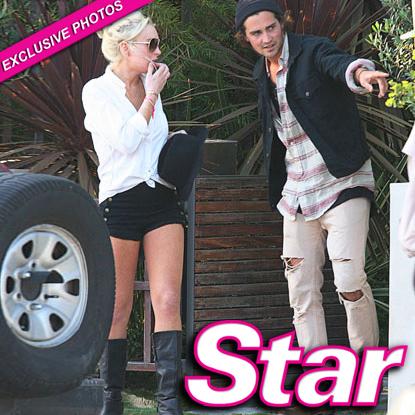 by Radar Staff
Watch out world: Lindsay Lohan is back on the market, out and about and flirting up a storm -- with another Hollywood starlet's man.
In the latest issue of Star magazine, Lohan, 25, is snapped with Spencer Falls, who plays one half of the Virgin Mobile spoof couple "Sparah", leaving her home in Venice Beach, Calif., on July 12.
The young lovebirds went on a romantic dinner date together at Hollywood's famed Chateau Marmont.
Article continues below advertisement
Falls had recently started a relationship up with The Hills star Stephanie Pratt — even taking to Facebook to sing her praises.
However, that couple seems to be over as quick as it began, with one onlooker telling Star that Lohan and Falls enjoyed cocktails and dinner together at the Chateau.
"Lindsay seemed totally smitten by him and just really happy," a fellow diner revealed to Star. "It was really refreshing to see her back to her old self again."