Exclusive
Lindsay Lohan Denies She Owns A Gun -- 'No Idea Why Someone Would Say That'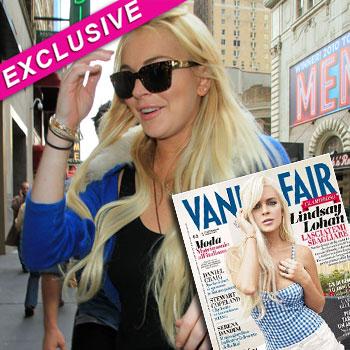 By Jen Heger - RadarOnline.com Legal Editor
Lindsay Lohan is setting the record straight about a controversial new interview in which it is alleged she boasts that she owns a gun.
In the August issue of Vanity Fair Italia the embattled starlet poses for a steamy photo shoot and interview with famed photographer Alan Gelati, during which, he claims: "Lindsay brings out a pink fur jacket and a gun: 'I've got a permit to carry a firearm, but it's not loaded, I keep it in the house in case someone tries to get in.'"
Article continues below advertisement
However, Lindsay emphatically denies that she ever said that, and insists that she doesn't even own a gun.
"Lindsay has never, ever owned any type of firearm in her life. I have no idea why someone would say that," Lindsay's publicist, Steve Honig tells RadarOnline.com.
In the interview, Lohan also (allegedly) commented on her recent lucky escape from serving time in jail, after being sentenced instead to house arrest following a probation violation: "Unless you're a killer, I don't see a reason to stay there. I never hurt anyone but myself."
Meanwhile, Lohan has a progress report hearing on July 21 for her misdemeanor grand theft case at the LAX Airport Courthouse. Lohan won't be required to be there unless Judge Sautner is concerned about Lilo complying with terms of her probation.
In an email to RadarOnline.com, the Italian-born Gelati insists that he never saw Lindsay with a gun, but says it was the reporter who saw it. "I think (it) is what the journalist mention, but definitely not me; donno why she (reporter) did it."