Exclusive
Lindsay Lohan Not Getting Special Deal Says City Attorney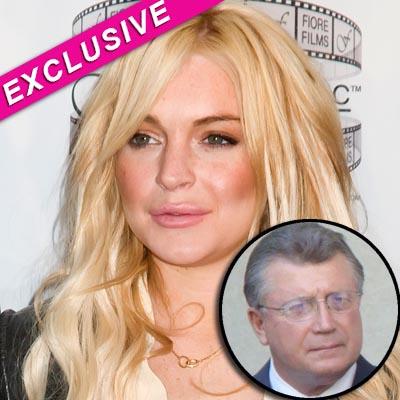 Is Lindsay Lohan receiving special treatment from the justice system? Nope, not according to the Los Angeles City Attorney.
Carmen Trutanich, the L.A. City Attorney head honcho, told RadarOnline.com exclusively that the Mean Girls star, 24, is being treated like any other criminal in the system.
"Ms. Lohan isn't being cut any special deals," he said. "When our office got the case last week, it went through the ordinary channels, and the case was assigned to a regular deputy from our office. Everyone gets the same justice in our office, period."
Article continues below advertisement
Judge Stephanie Sautner is expected to decide that Lindsay can serve her 120-day jail sentence at home wearing an ankle monitor.
Trutanich explained that his responsibility has been covered. "Our office has done our job. We will cooperate with the Sheriff's Department in whatever needs to occur regarding Ms. Lohan."
Lohan is eligible to wear the ankle monitor because she is considered a low risk offender, and the Los Angeles County jails are notoriously overcrowded.
It's expected that Lindsay will only have to serve about 14-16 days because women sentenced to similar sentences serve about 25% of the actual time.
The City Attorney has praise for Judge Stephanie Sautner's decision to reduce the felony grand theft charge to a misdemeanor, "I think Judge Sautner knew what she was doing. Judge Sautner evaluated the evidence and made a thoughtful and informed decision."