PHOTOS: Twi-Lilo? Lindsay Lohan Vamps Up, Chills Out In L.A.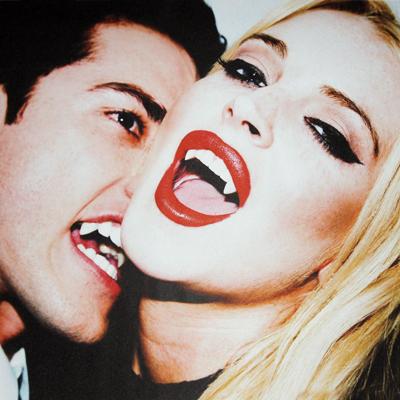 You know we're your one-stop shop for all things Lindsay Lohan, and we've got a double shot of LiLo for you.
First, check out the 24-year-old Mean Girls star in her brand-new vampire-themed photoshoot for celeb artist Tyler Shields. With her sexy smile and sharp fangs, couldn't you totally see her alongside Edward & Bella?
Then, we've got new shots of Lohan smiling from ear-to-ear, as she left Gjelina restaurant in Los Angeles on Monday.
Article continues below advertisement