Exclusive
Nikki Blonsky's 'Bogus Boyfriend' Speaks Out: 'We Never Dated!'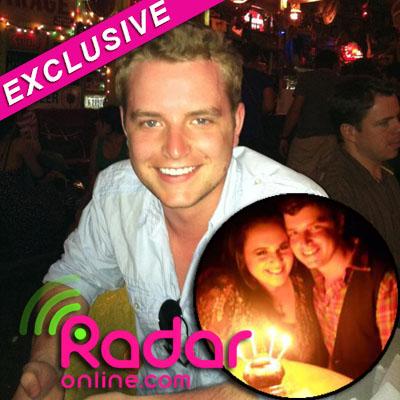 By Amber Goodhand - RadarOnline.com Reporter
When Nikki Blonsky doesn't have luck in the dating department, she just pretends she has a boyfriend, a source close to the Hairspray star tells RadarOnline.com.
The 22-year-old actress was allegedly so smitten with her good friend Blake Woodruff, that she went behind his back telling friends and family that he was her boyfriend -- but Woodruff says no way!
"It never, never went past the friend relationship, and it's sad because he really liked her as a friend," Woodruff's rep, Andrew Sullivan, told RadarOnline.com in an exclusive interview.
Article continues below advertisement
"She literally was pretending with herself, her friends and his family that they were dating!"
According to Sullivan, when Blonsky and Woodruff first met they hit it off, becoming close friends. But things took a turn for the worse in March when Woodruff and Sullivan were out together at a local club in New York City.
"Blake had been out one night with me at The Anchor when we were approached three times by people saying, 'Aren't you Nikki Blonsky's boyfriend?'" Sullivan explained.
"Blake was floored because it was an understanding on his part that they were friends and that's where he was coming from."
Sullivan told RadarOnline.com that when he approached Blonsky about it, she tried to get him to play along, saying it was just for publicity.
"When he brought it up to her it just became more and more apparent that this was something she wanted," Sullivan explained.
"She urged him to comment out to the press saying he was her boyfriend and he said no way because he's not her boyfriend and didn't want to be."
Article continues below advertisement
Woodruff's rep said nothing was ever the same between the two after that night in March and he cut off all ties with Blonsky a couple of weeks ago.
"I think for a while she thought he was riding her coat-tails and she thought she had the power, but Blake has his own projects going on and doesn't need her that way," he said.
"They haven't spoken in about a week or two because it was time after time when he'd bring it up to her that they're just friends, and she wasn't quitting, so he had to end communication."