Exclusive
'Hairspray' Star Nikki Blonsky Working In Shoe Store After Career Stumble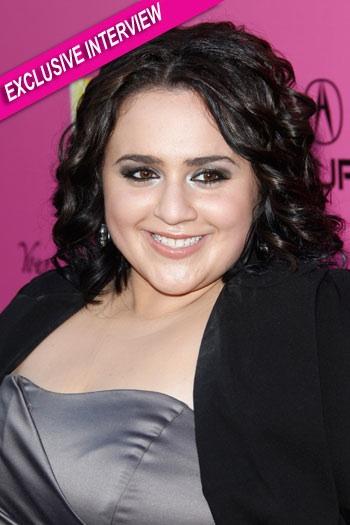 Nikki Blonsky was plucked from obscurity to play alongside Hollywood heavyweight John Travolta in 2007 hit movie Hairspray.
But it seems the voluptuous actress has fallen on hard times in her career and is now working in a shoe store in New York. The 22-year-old Big Apple native can now be found fetching size 9s for customers at the Steven Dann high-end shoe boutique in her home town of Great Neck.
Article continues below advertisement
After a short stint on Ugly Betty and a few small movie roles, the one time Cold Stone Creamery waitress has seemingly had to resort to more menial tasks than rubbing shoulders with A-List stars as she did just a few years ago.
But Nikki, who only started working at the store last week, is said to be unabashed about her new job and is doing it because she is a "lover of fashion."
The actress who is known for her curvy figure is said to be a delight to work with and customers have been pleasantly surprised to see her when they walk in.
Store owner, Steven Dann told RadarOnline that Nikki is working at the boutique, "two to three days a week dependent on her schedule" but also has something huge coming-up on the work front.
"Nikki has something enormous coming-up at the end of the summer that will be bigger than Hairspray," Steven said.
Nikki's career also took a hit when she was arrested in 2008 when she got into a brawl with America's Next Top Model contestant Bianca Golden at an airport in the Turks and Caicos Islands.