Exclusive
LA City Attorney Wants To Revisit Lindsay's Partying While Under House Arrest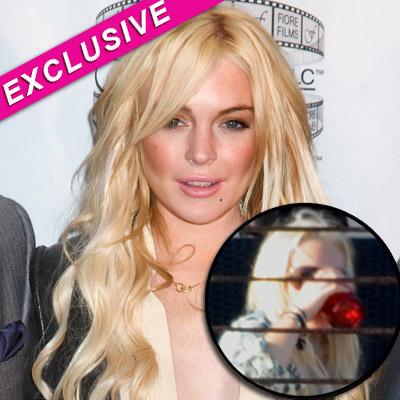 By Jen Heger - RadarOnline.com Legal Editor
Lindsay Lohan will be in a Los Angeles courtroom on Thursday morning because the Los Angeles City Attorney wants to revist LiLo's partying while under house arrest, RadarOnline.com is exclusively reporting.
Lohan has a scheduled progress report hearing and Judge Stephanie Sautner has ordered the actress, 25, to appear. Typically, defendants do not have to appear unless there is an issue.
Article continues below advertisement
Los Angeles City Attorney Melanie Chavira has reviewed transcripts from Lohan's DUI case when she appeared in front of Judge Elden Fox in Beverly Hills, and he had ordered the actress to undergo drug testing in late last year, and early in 2011.
Judge Sautner had determined at an earlier hearing that Lohan was ordered to appear at after testing positive for alcohol, that Judge Fox didn't intend for the Mean Girls star to undergo testing for alcohol, just controlled substances.
Sautner subsequently suspended the testing, despite the objections of the City Attorney, as RadarOnline.com previously reported.
"The City Attorney wants Lindsay tested for drugs and alcohol," a source close to the situation tells RadarOnline.com. "Lindsay has had two DUI's, and has been in rehab multiple times.
"Chavira asked Judge Sautner to order Lohan to submit to random drug and alcohol testing, when they met in chambers about the case last month, but she refused.
Article continues below advertisement
"Chavira wants to discuss Lindsay's partying while under house arrest, she did test positive for alcohol during that time," our source says. Lohan tested negative for illegal drugs during that time.
Judge Sautner stunned onlookers at Lohan's sentencing for her misdemeanor plea of grand theft, when she declared that she didn't believe the troubled actress had issues with drugs or alcohol, but had other underlying issues.