Exclusive
Linda Hamilton Makes Desperate Plea For Marine Ball Invite!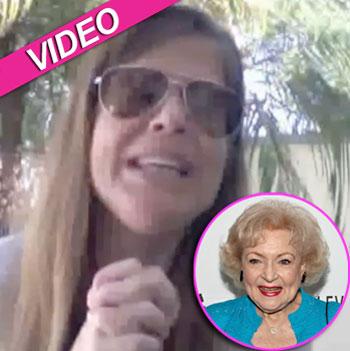 By Amber Goodhand - Radar Staff Reporter
Instead of a Marine asking out a celebrity, the tables have turned and an actress is reaching out for an invite to the Marine Corps Ball!
Terminator star Linda Hamilton has made a video invite to Sgt. Ray Lewis after he was rejected by Betty White because of a scheduling conflict, and RadarOnline.com has the plea.
"Rumor has it that you like your actresses vintage," Hamilton said.
Article continues below advertisement
"I'm going to leave my shades on because my eyes are puffy from crying all night long. It was just a terrible night thinking about you, and the situation, and then Betty called and I talked to her for hours and I know she feels terrible."
Sgt. Scott Moore was the first one to hatch the idea when he asked Friends with Benefits stunner Mila Kunis to the ball and the next day Cpl. Kelsey De Santis asked out his co-star Justin Timberlake.
"I know that I am no Betty White, but I would be really, really thrilled if you can't find anyone else to go to the ball with you, I could go," Hamilton pleads in the desperate invite.
"I'm only half as mature as she is, wink wink, but I am twice as funny, so I think that works out!"
Hamilton, 54, blows a kiss to the camera before begging Lewis to get in touch with her.
"Please take me to the ball! Please, please Ray. Call me."