Exclusive
Arnold Schwarzenegger Signs Autographs -- At His Mother's Grave!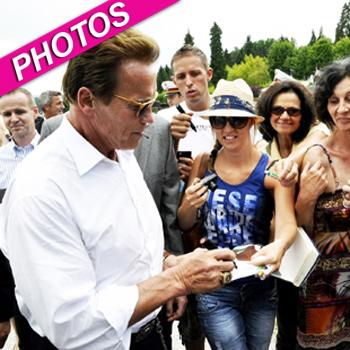 by RadarOnline.com Staff
In the midst of his love child scandal, Arnold Schwarzenegger took a trip to Austria this week, taking some personal time to visit his mother's grave in a nearby cemetery, and he was swarmed by local fans.
Bombarded as soon as he got out of his silver Mercedes, the former Governor of California kept a brave face as he graciously signed autographs for local fans at the Weiz Cemetery, where his mother was buried in 1998.
Article continues below advertisement