Exclusive
Arnold Schwarzenegger's Secret Visits With Son Joseph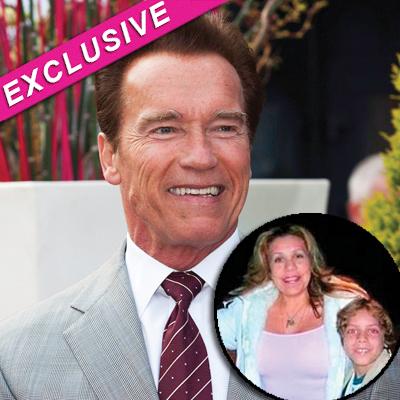 Article continues below advertisement
"Arnold wants to spend time with Joseph and play more of an active role in his life," a source close to the situation told RadarOnline.com.
"In a way, Arnold is relieved that he no longer has to hide the fact that he is Joseph's father."
According to our source, Joseph and Mildred made a visit to Arnold's Brentwood, Calif. mansion within the last several weeks to spend time with the Terminator star.
"Arnold apologized to Joseph because he had to miss the last few weeks of school, and Joseph said he had no problem missing school and could forgive him for that," the source said.
"It was a really tender moment between father and son."
RadarOnline.com has learned the father-son duo have had more than one visit together, and are bonding over Arnold's impressive car collection.
"Joseph loves his dad's car collection. He loves cars, and Arnold has driven his son around his gated Brentwood neighborhood," the source continued.
"Arnold hopes that Joseph is able to return to school this fall without cameras following him."