Lady Gaga On The Story Behind The Edge Of Glory, Remembers Amy Winehouse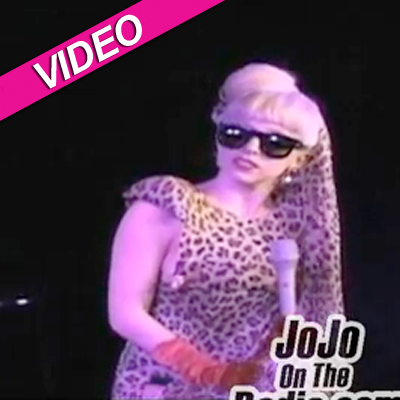 By Adam S. Levy - RadarOnline.com Staff Writer
Lady Gaga, appearing on KIIS-FM's Jojo on the Radio morning show Thursday, candidly spoke about death, and how she's been able to channel her worst moments into great music.
In the chat, Gaga spilled intimate details on how her grandfather's passing inspired her latest hit song, The Edge of Glory.
Gaga said her grandmother was sitting on the edge of the bed when her grandpa was about to pass, when she caught them sharing a look of peace and contentment.
Article continues below advertisement
"I remember feeling so sad, but they both sort of acknowledged that they won at life cause they won at love with each other."
She said on the night her grandfather passed, she downed shots of tequila with her father and began writing the song.
"For some reason I was able to express what my father was not about to express ... what was so hard, was for my dad to watch my grandpa be on the edge to watch him cross over, but not be there yet."
Watch the video on RadarOnline.com
She added that it was very important the late E Street band sax player Clarence Clemons, who she cultivated a close friendship with, was featured in the video, which ironically was released June 18 -- the day Clemons passed.
"I'm just glad that grandpa and Clarence are up in heaven together."
Gaga was also asked about the death of Amy Winehouse, to which she said, "I didn't know Amy Winehouse, but I just loved her so much.
Article continues below advertisement
"I was such a huge fan, and I was a go-go dancer in New York when she was really big," the Telephone singer said. "So Amy gave me hope.