Katy Perry: 'I Just Hope Amy Winehouse Finds Peace'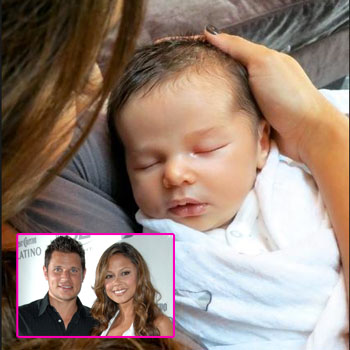 Singer Katy Perry says she hopes Amy Winehouse finds peace, days after her husband Russell Brand posted a touching online tribute to his late friend.
"I feel really sad, and I just hope she finds peace," the Teenage Dream singer – who personally didn't know Winehouse -- told Good Morning America Monday.
On Saturday, Brand, a recovering addict himself, wrote: "When you love someone who suffers from the disease of addiction you await the phone call. There will be a phone call.
Article continues below advertisement
"We all know drunks and junkies and they all need help and the help is out there. All they have to do is pick up the phone and make the call. Or not. Either way, there will be a phone call."
Watch the video on RadarOnline.com
Perry agreed, calling her husband's statement "poignant."
The Rehab singer was found dead at her London home by pal Tyler James Saturday afternoon at 27, marking the end of her long battle with drugs and alcohol. She'd entered rehabilitation facilities on multiple occasions to battle her demons, as recently as this past May.
Police Sunday tabbed her death "unexplained," adding that speculation about a drug overdose was "inappropriate." Law enforcement sources told the Daily Telegraph that no drugs were found at Amy's house upon inspection.
Her autopsy is slated for Monday afternoon, authorities said.
RELATED STORIES:
Amy Winehouse Died Alone In Bed