Russell Brand Writes Heartfelt Tribute To Amy Winehouse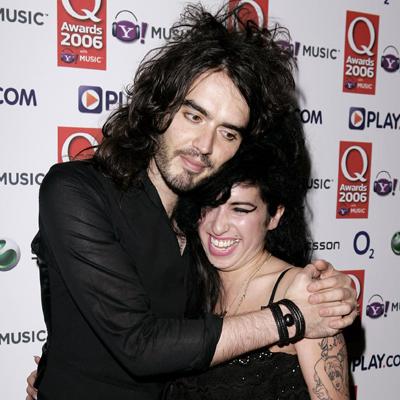 Russell Brand has put comedy aside and written a moving tribute to Amy Winehouse that is also a heartfelt warning to all other addicts.
Writing on his website, Brand starts by saying, "When you love someone who suffers from the disease of addiction you await the phone call. There will be a phone call."
He recounts his first meeting with Winehouse and their encounters through the years, and recalls getting sober himself. Ironically, he he was 27 when he "found recovery."
Article continues below advertisement
Winehouse, as RadarOnline.com has been reporting, died Saturday at the age of 27. The cause of death is still "unexplained," the police have stated, but her battles against drugs and alcohol are well-documented. An autopsy will likely take place on Monday.
In his open letter, Brand calls Winehouse "vulnerable" and a "genius."
Brand, who is married to pop star Katy Perry, ended his tribute letter with a emotionally charged admonishment to all other addicts as well as their friends.
"We all know drunks and junkies and they all need help and the help is out there. All they have to do is pick up the phone and make the call. Or not. Either way, there will be a phone call."
RELATED STORIES: