Exclusive
Gotti Producer Fires Back At Joe Pesci, Calls Lawsuit 'Total Joke'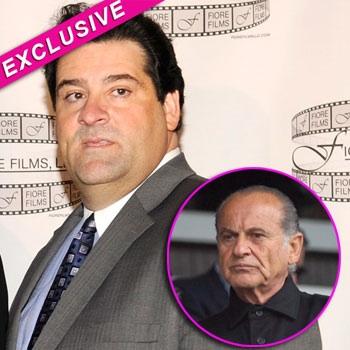 By Jen Heger - RadarOnline.com Legal Editor
Marc Fiore, the executive producer of Gotti: In The Shadow Of My Father, is firing back at Joe Pesci, calling the lawsuit that the actor filed against him on Wednesday "a total joke".
Pesci's lawsuit alleges that he had an oral contract for the role Angelo Ruggiero, one of Gotti's henchmen, but was told that role was no longer available to him. Pesci says he was offered the "lesser" role of the Anthony "Gaspipe" Casso, who tried to kill Gotti. Pesci claims he gained 30 pounds for the role.
Article continues below advertisement
DOCUMENTS: Read Joe Pesci's Lawsuit Against Marc Fiore
Fiore spoke exclusively with RadarOnline.com and told us: "This lawsuit is a total joke. Nick Cassavetes (who was the director of the movie briefly) brought Joe Pesci in. When Cassavetes left to do the movie Yellow, Pesci stopped returning my phone calls.
"Barry Levinson was brought on board to be the director. We offered the role of Gaspipe Casso to Joe, and he turned it down. The fact is, Pesci wouldn't return Barry's calls, my calls, or our attorney's phone calls.
"Joe Pesci never had a signed contact for any role in the Gotti movie, period. That is a fact. Why would Joe keep gaining weight after Cassavetes left? That is baffling to me, since that is when he stopped talking to us. I have no idea why he would file this lawsuit."
Pesci is suing for $3 million dollars, and Fiore says he hasn't ruled out filing a countersuit against the Goodfellas star. "I haven't decided what I'm going to do, I might file a lawsuit against Pesci. I'm a figher, if Joe thinks I'm a payer, he has got the wrong guy," Fiore tells RadarOnline.com.