Prosecution's Expert Witness: Casey Anthony Only Searched For 'Chloroform' Once - Not 84 Times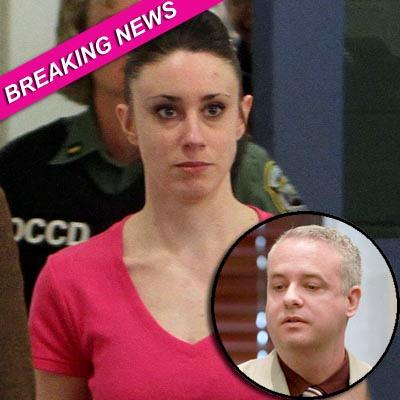 Casey Anthony only typed in a web search for the phrase "chloroform" once - not 84 times - according to John Bradley, the software designer who now says the expert testimony he gave for the prosecution last month was inaccurate due to bad information.
Bradley designed the CacheBack software that the prosecution used in the sensational case to track Anthony's online interests.
In his June 8 testimony, he confirmed the prosecution's allegations that Anthony searched for the term "chloroform" 84 times, lending credence to their notion the 25-year-old woman premeditated the killing of her 2-year-old daughter, Caylee, by immobilizing her with chloroform, then suffocating her.
Article continues below advertisement
Now, Bradley has told The New York Times that after performing further investigations using upgraded software, he's come to find out Anthony only searched for the term once. Furthermore, he said he told investigators and prosecutors of the mistake the weekend of June 25, though it went uncorrected in the trial.
In fact, Casey's mother, Cindy Anthony, even took the stand to take the fall for the alleged chloroform searches saying she was the one who did the searches - a testimony which almost led to perjury charges when it was discovered Cindy couldn't have done the searches.
Anthony has been in hiding since she was found not guilty July 5 on charges of first-degree murder, aggravated manslaughter and aggravated child abuse in the 2008 death of her daughter Caylee and released from the Orange County Jail less than two weeks later.
Even her own uncle told RadarOnline.com her whereabouts are a mystery.
"I haven't heard from Casey and I don't know where she is," Chuck Eddy said.